....sorry to be gone for some time, I switched to my new computer and I had some technical difficulties with IE8! But do not fear, I downloaded Mozilla Firefox in a heart bit and here I am!!!! God bless whomever invented Mozilla Firefox!!!
This afternoon I'm here to share with my readers that
my cupcakes
had the honor to be included in etsy
Gift Guides
....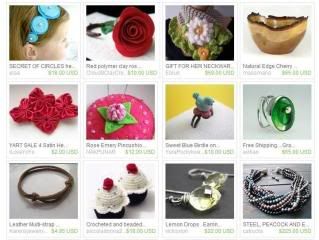 How I ended up there is still a mystery for me, but to celebrate, I'm offering FREE SHIPPING on all my items! Just put the code "Gift Guides" in the Note to seller during check out and the shipping will be refunded to you!