The first thing that came in the mail was the new and sweet cupcake mold from
Shop Sakura
: I was drooling over it for few days and Fiona was so kind to send it to me and me and my daughter Michelle already put it a good use XO
And than just yesterday I found the most delicate and precious key necklace from
Simag
!!! I was so impressed by the workman ship and even the package was just too sweet for words.....
They really spoiled me!
But the surprises aren't over!!!!
My bestie Michele at
Sweet Irie
gifted me with the sweetest
treasury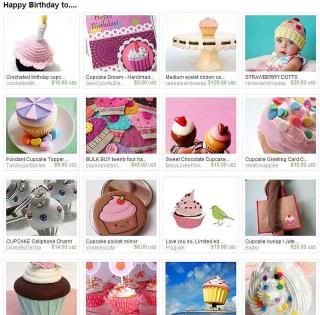 My blog buddy Kayla gave me a shout out/birthday wished on her blog,
The Eclectic Element
Also, my friend Kim from
Vabeachquilter
purchased from me and blogged about it!!!
And I also got some clothes, a cord cam (YAY!!!) and I was able to talk via phone and via cam with my folks in Italy, which it's always really nice!!!
Not bad, uh?
I'll leave you reminding that it's last day to enter the
Pieces of me Pendants giveaway