Is it Saturday yet???? Let's get started!

♥ The school is over for both of my kids and time is very limited, but I LOVE cuddling in bed with my children after 7 am XO

♥ Gabriel had a little ceremony for completing Kindergarten: I took some picture of him and his teacher (above) and next year (in 2 months!) he will go to first grade!! YAY!!! Michelle will have another year of PreK, but both kids will go to the same school from now on, which will make my life much easier.

♥ I donate my hair to "Locks of Love": I let hubby cut my pony tail and he went a little bit "mad cutter" and the back of my hair looks very funky! I will post pictures for you all to see soon and my hair with a check will go out this coming Monday! In the meanwhile, I'm crocheting a hat to cover the mishap until my hair will grow back again :)

♥ We're going to visit my father in law tomorrow after he's been sick: thank you so much for your prayers, he's doing much better! Also, my mother in law is waiting for this dream catcher afghan that I just finished for her.

♥ A couple of treasury that I'd like to share with you!
Blueberries and Vanilla by
Late night Design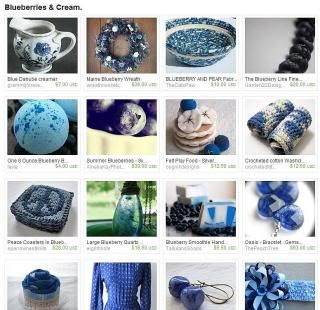 And Lori Made this from the
Handmade Highway
members that are donating parts of their profits to the victims of the oil spills: Because the oceans should be blue.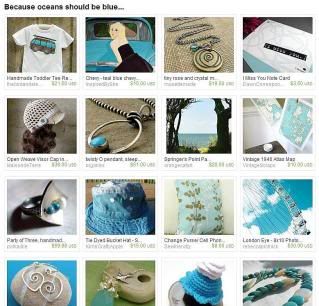 More artist featured on
Handmade Highway blog
too.
What are you up to???