We're all in health (or almost) so I'm here tonight to post few random facts :D

♥ Here's what I got for Mother's day from my kids, on the left is Gabriel's work (a little plant, the red paper flower, the round pink flower and the paper butterfly), on the right is Michelle works (the pink paper flower, a mug, a sprinkler with her picture in it)

Since they both were sick last week end, those gift came during this week, but still they are much cherished and appreciated!
♥ My half doily earrings where featured on Artfire main page as the "Item of The Hour" early the past week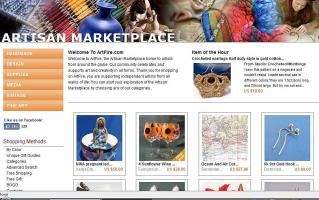 They didn't sell, but still was a great honor being up there!
♥ I found the cutest little shop on etsy:
ShopSakura
. She accepted to sponsor a giveaway for all of you readers, so be on the look out for the next days :)
♥ I think (actually I'm pretty sure!) that I'm going to start a series of you tube videos to promote my shop and my friends.....would you watch me? Please don't let me feel like I'm talking to myself LOL
♥ Pretty soon I'm going to cut my hair and I'm going to donate the to
"Locks of love"
. In the package with my braid, I'd like to send a little check.....would you help me raise the money? 10% of the profit from my
Artfire studio
will go to this cause. Don't let those children (and me!) down!
♥ I don't have any music or movie recommendation for this week (SORRY!!) since I've been studying for the last 2 tests that I will take next Saturday for the Child Care Training.