Ok readers!!! I have news for ya!


First of all I want to share with all of you that sweetirie is having an
YART SALE
too and you find here amazing
wristlets
at $5.50!!!! Imagine that!!
Then I want to show you a screen shot of what happened the last 2 days! I have the honor of being features in
Etsy YART SALE FREE SHIPPING gift guide
with my
baby maryjanes
that got sold! So, I'm not in the gift guide anymore, but was a nice milestone for me.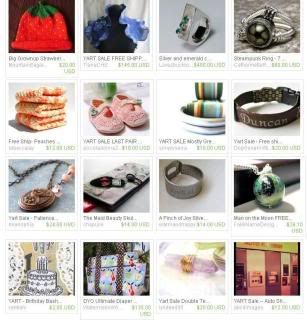 Last, but not least, I want to thank Nena, the owner of
smelly cupcake
in her
treasury
in honor of
3FUN
birthday